Quizlet is a free online tool for learning just about anything.
Start by creating your own flash cards or choose from over 40 million sets created by Quizlet's other users. Next, track your progress with 6 powerful learning and game modes, and compete with others to beat the high score.  Modes include test, speller, and scatter. We particulary like the new gravity mode that turns you into an asteroid blasting machine!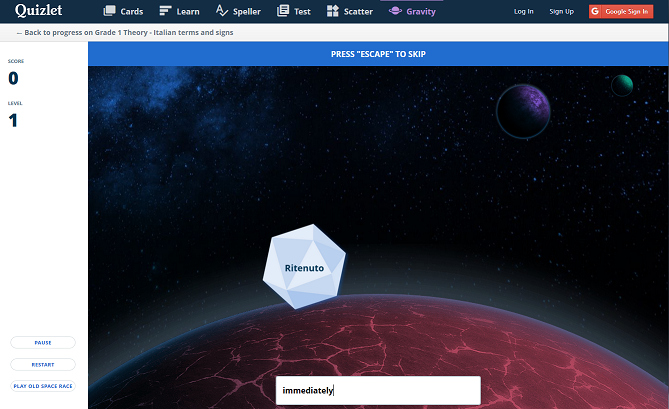 We think Quizlet is an effective learning tool by appealing to visual, auditory and kinesthetic learners, but our students just think it's a blast! Go check out these sets we created and see for yourself how Quizlet can put the fun back into music theory...